(

SLUSH CREEKS JUBAL S

x

ZEPHYR DAKOTA BREEZE

)
Sorrel sabino Tennessee Walking Horse mare, with both hind and near fore stockings, off fore sock, on off knee, on both sides of neck, bald, throatlatch, mixed tail. "Abby" is very well started and 'cowy'. Abby has a very calm and laid back attitude and tends to think things through. She does not mind dogs, cats, ropes or bull whips. She is smart and learns her lessons quickly. Abby has an excellent running walk and her head nod gets deeper the more she relaxes. Foaled 04/20/2009.
SCW JUBAL'S ABIGAIL S

is in foal to

THE LITTLE RED RASCAL for a 2014 foal.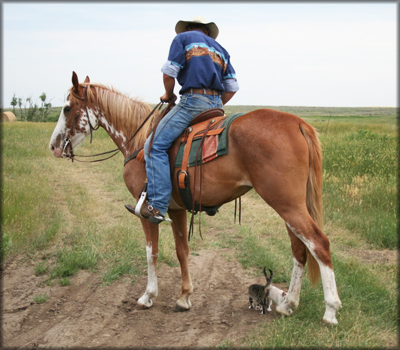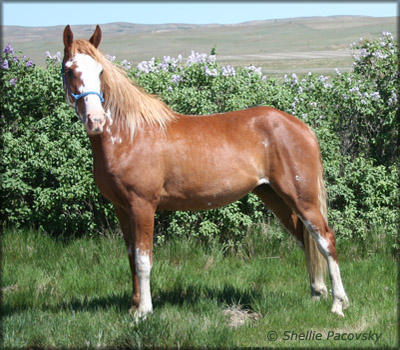 Reference horses courtesy of

The Ancestor Gallery

BACK
Last Updated: December 27, 2016