| | | |
| --- | --- | --- |
| | You got anything for me? | |

Slush Creeks Jubal S. is a range stallion and he's Mark's horse, but Jubal LO-O-O-O-VES people! He gives a lot of rides and he gives and GETS a lot of hugs!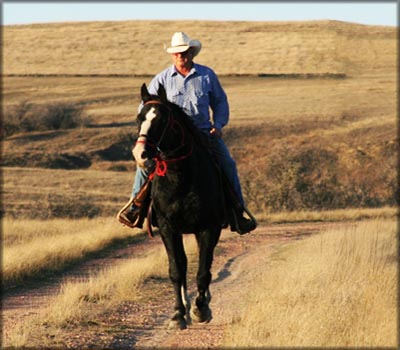 Mark and Jubal, headed home.
Jubal And Fran

Fran was born and raised on the farm right next to where Mark was born and raised. Mark has known Fran his whole life. Fran is more like family than just a neighbor.

Fran and Jubal have a mutual admiration society. As long as Fran will pet and talk to Jubal, Jubal will stay with Fran even leaving his broodmare band to hang out with Fran. Now that Fran is retired, we rent his farm and Jubal spends his summers in the pasture over at Fran's house.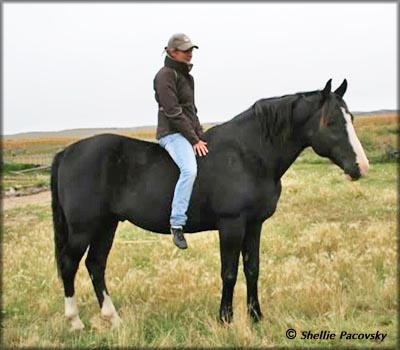 One of Dora's favorite spots on the ranch…on the horse.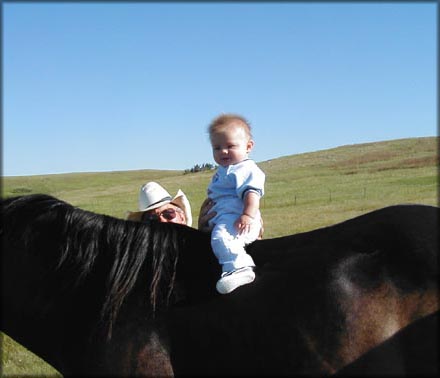 Hey, Mom, check this out!
He's truly an ambassador of the Tennessee Walking Horse breed!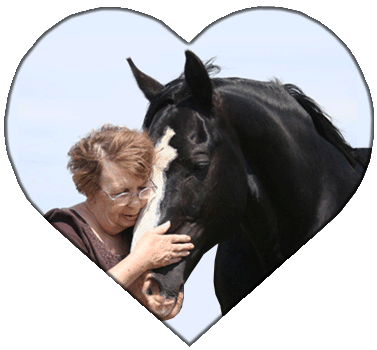 Jubal and Shellie's step-mom, Ange Stroklund.

BACK
Last Updated: December 27, 2016