(

DELIGHT'S MIDNIGHT LEGEND
x

LEHMAN'S BLACK DIXIE

)
Absolutely gorgeous black Tennessee Walking Horse colt with a star and near hind coronet. By

Delights Midnight Legend

, out of

Lehman's Black Dixie

. He is a nice strong colt with a long elegant neck and beautiful conformation. Foaled 06/08/2011.

He whinnies and "Talks" to Mark when he hears Marks voice. Mark says "He's not for sale. I knew it as soon as he got up."

This foal is eligible to be Heritage-certified.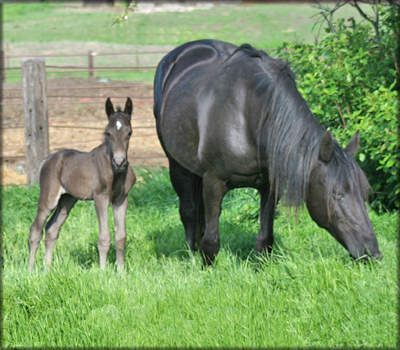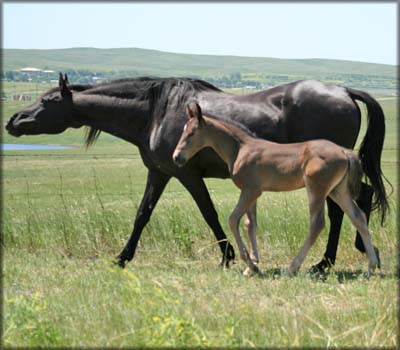 Con Vallian is a character in the Louis L'Amour book, The Quick and The Dead (not to be confused with the movie starring Sharon Stone). It was made into one of our favorite movies and the part of Con Vallian is played by one of Shellie's favorite actors, Sam Elliot.
Reference horses courtesy of

The Ancestor Gallery

BACK
Last Updated: December 27, 2016